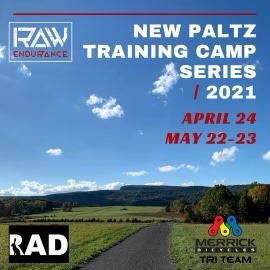 RAWENDURANCE TRAINING CAMP
Join us for this triathlon training camps in New Paltz.
Choice of 1-day (April 24, 202) or 2-day camp (May 22-23, 2021)
RaD FaM MESSAGE
We are not a team, we are a family; a family owned and operated personal fitness and multisport coaching service. Our main goal is to support athletes of all levels achieve their fitness goals through correct exercise, training and positivity.